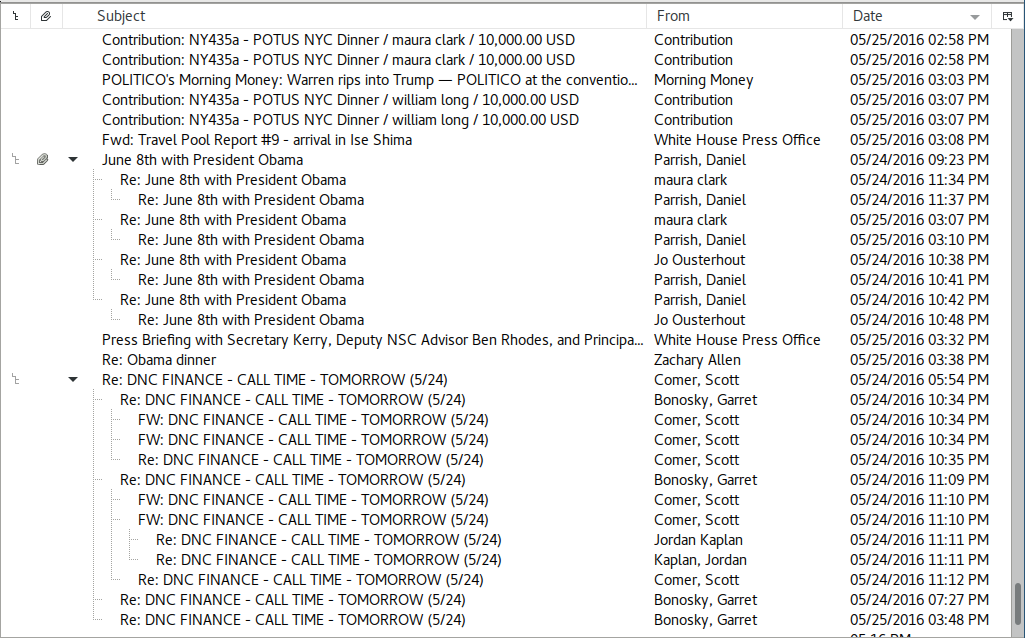 The DNCLeaks archive of 22,456 internal e-mails from the Democratic National Committee could be the tipping point of this election. There are countless findings inside, detailing all kinds of corruption and misleading of the public. But this isn't a post about the contents of the archive, this is a tutorial on how to get your very own local copy of the DNCLeaks archive in Mozilla Thunderbird, allowing you to see the E-mails in threaded view, do more advanced searches, and view it in a more familiar format.
How to import the E-mails
1. Install Mozilla Thunderbird.
2. Install "Import Export Tools" for Thunderbird. The add-on says it's out of date, but it will work fine. Instructions on installing Thunderbird add-ons are available on that page. If this is your first time opening Thunderbird you may be prompted to set up an account. Click "I'll configure my account later" to get rid of it.
3. Download your own copy of the DNCLeaks Archive. There doesn't seem to be an official download link, so I've made my own. You can download it either over Bittorrent, or via HTTP. Please use the Bittorrent link if you can, to preserve my bandwidth.
4. Open Thunderbird, and create a folder for the leaks. In "Local Folders" on the left, right click and click "New Folder". Name it something like "DNCLeaks".
5. Unzip the E-mail archive. Inside is a directory called "emails" containing all 22,456 E-mails.
6. Import the E-mails. Right click on your "DNCLeaks" folder, go to "ImportExportTools->import all messages from a directory->just from the directory", and then navigate to your "emails" folder and click OK.
How to access Threaded View:
Click this button in the top left of the E-mail view
How to do advanced search:
Press CTRL+Shift+F